Meet Our Team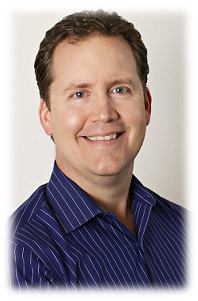 Dr. Ramsey
Dr. Ramsey is Doctor of Chiropractic. He graduated Magna Cum Laude from Western States Chiropractic College in 1996. Prior to attending Chiropractic College, Dr. Ramsey attended California State University, Chico, where he obtained a Bachelor of Arts Degree in Physical Education, with a certificate as an Exercise Science Specialist. Prior to becoming a Doctor of Chiropractic, Dr. Ramsey worked as a physical trainer with over six years in exercise program instruction. This experience along with Dr. Ramsey chiropractic degree has lead towards a practice that is not only focused on injury care and wellness, but also prevention through exercise, nutrition and supplementation, as well as stress awareness and prevention.
Gresham Town Fair Chiropractic Clinic has been established since 1990. Dr. Ramsey has owned and operated the clinic since February of 2000, after almost three years of experience working in the clinic. Dr. Ramsey is a Family Wellness Chiropractor that also has extensive experience in Auto Accidents, Whiplash, Personal Injury, Workers Compensation Claims, as well as Sports Injuries, Neck Pain, Back Pain, Low Back Pain, Headaches. Dr. Ramsey lectures on many Health, Wellness and Healthcare topics. Gresham Town Fair Chiropractic Clinic approach to improved health and wellness is through using time-tested techniques, namely the Gonstead system of evaluation and treatment. Doctor Ramsey also believes in using the latest technology available in the assessment and care of patients through using a system know as The Subluxation Station, which evaluates for nervous system interference through skin temperature, muscle tone, and range of motion.
The Clinic's Mission is to educate and empower as many Families as possible towards Optimal Health and Wellness through Safe and Natural Chiropractic Care.
The Clinic's vision is that chiropractic would be the first choice in family healthcare, and Gresham Town Fair Chiropractic Clinic would be a primary source of healthcare and wellness services and information. We believe in the right of everyone to obtain a spine and nervous system check-up that is not cost prohibitive.
The Clinic's Goal is that we would be our practice member family chiropractor for life. While there may be times that our patients are not under active care, we will be here for them when they feel the need arises. We are also available for periodic wellness checks. Our Goal is to check as many members of our community as possible for spine and nervous system dysfunction and dis-ease, preferably before permanent damage has occurred. We are here for you, you are not here for us!
Ilene Wilkens
Insurance and Billing Specialist
Ilene moved to Gresham in 1976 where she has lived off and on since. She graduated from Gresham Union High School in 1982 and completed the Coding and Billing Specialist program at Concorde Career institute at the beginning of 2007. Ilene became a Certified Professional Coder in February of 2007. Her career began with Gresham Family Chiropractic and Dr. Ramsey during her externship time in February 2007.
Ilene has been married to her husband Phil since June 2000 and has two beautiful children. She is also a grandma of three beautiful grandkids, Isaak, Jackson, and Hayley . In her spare time she enjoys spending time with her family, crocheting, watching football ("Go Seahawks!"), baseball ("Go Cubs!") and scrap booking.
This career has brought many challenges for Ilene, but what she enjoys most is our patients and the joy they bring to the office.
Veronica Phelps
Front Desk Chiropractic Assistant
Marketing Assistant
Veronica is the only daughter of five children. She is a mother to one biological son and two "chosen" (aka "step") kids. She has been a licensed cosmetologist since 2009, received certifications in marketing and business management in 2009, and became a certified chiropractic assistant in 2013. Currently, she is enrolled at MHCC and is working on receiving her degree as a Medical Office Specialist. She has lived in Oregon most of her life, but she and her son travel to California often to visit friends and family who live down there.
When she is not working or studying, she enjoys spending time with her husband and their kids, and extended family. She loves activities that have to do with the outdoors and attending theater productions. It doesn't take much for her to enjoy herself as long as she is around the ones she loves.
Veronica has many interests and enjoys learning as much as she can about anything she is involved with. She has really enjoyed the last four years with Gresham Family Chiropractic and hopes to continue enjoying years to come with the staff and patients!